With regards to Article 8a. Paragraph 5 Pt. 2 of the State Sanitary Inspection Act, implemented on 14 March 1985, the Chief Sanitary Inspector has proposed some new Guidelines to be observed by Businesses in the HoReCa sector.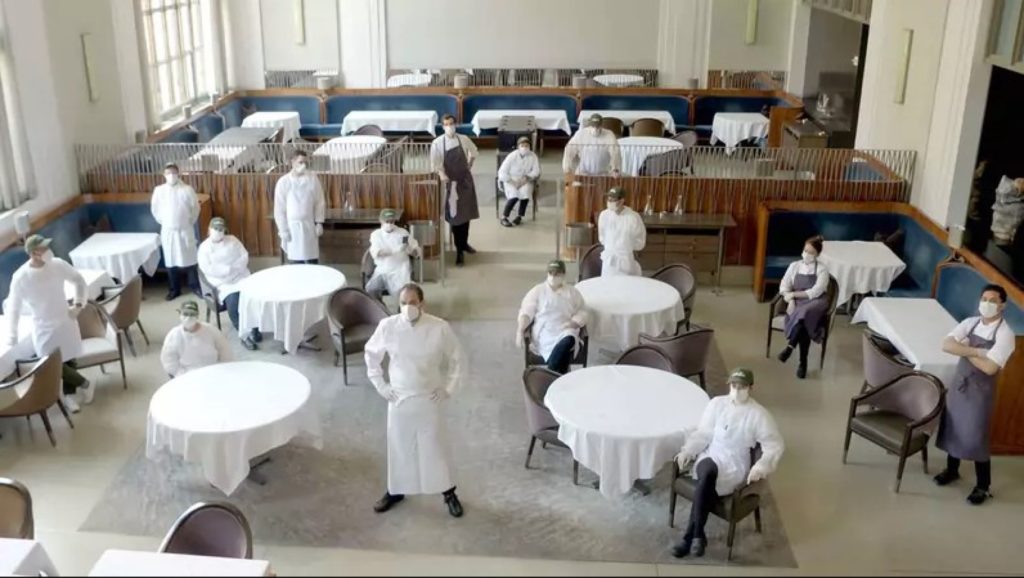 The purpose of these new guidelines are-
To provide additional measures of safety for Employees and Customers in the HoReCa Sector, and strengthen the efforts to control the spread of the virus.
Minimise the risk of Employees and Customers being infected by those already in contact with the virus.
Limiting the amount of close physical contact between individuals, and adapting HoReCa operations to comply with the social distancing policies.
FOR EMPLOYEES
Employee Turnover Ratio should be as minimum as possible. Emphasis on acquiring and retaining as little employees as possible, and having a Stable Intellectual Capital Resource.
Hand Sanitization at the entrance for everyone who walks in the premises.
Disposable Gloves or Hand Sanitizers for all Employees during operations.
Maintain safe distance within Employees (1.5m Recommended). If this is not possible, then Personal Protection Equipment must be provided.
Identify areas, Processes and Circumstances where Employees may need to have close contact and interaction between each other, and modify these in an effective way to carry out operations while maintaining safe distance between individual employees.
Minimise Personal Communication. Electronic Communication should be implemented as much as possible. (Phone, Computer System, POS, Wireless, etc)
Employees' use of Public areas within the premises should be controlled and spread out. (Eg. Employees' Meal on Duty, Starting and Finishing Times for Employees, Access to Lockers and Changing Rooms)
Strict Safety and Hygiene Policies and Procedures to be observed within the premises. These Policies and Procedures must be communicated to all employees clearly, not only those employees who are in direct contact with the customers in the premise, but also to those who indirectly influence the service (Eg. Delivery Drivers, Housekeeping and Cleaning staff, Suppliers, Technician and Maintenance Personnel)
In event of Potential hazardous symptoms, Employees must avoid coming to work, and report their symptoms to the Sanitary Department and Citizen Health Services Immediately. If symptoms are severe, employees can call 999 or 112.
If Employee starts to show symptoms at work, the Employee must be Isolated Immediately, and Personal Transport or Sanitary Transport arrangements should be made to send the Employee to a Citizen Health Services Institution directly. Operations must be controlled and monitored immediately, and Sanitary Department must be informed about the situation.
FOR CUSTOMERS
1 Person per 4 Sq. mts of room space.
House Count should be available at the Entrance of the premises, and updated continuously.
This may create circumstances where people are queuing outside to get in the premises. In this situation, a 2m distance should be maintained between individuals waiting in queue. This information should be Visible to customers (Eg. Stickers on Floor, Signs, Barricades, etc)
Upon entering premises, Customers are to Sanitize hands and taken straight to the respective allocated Free Table or Seating Area.
Public Areas and Toilets should have Hand Sanitizers and Paper Napkins, along with Visible Clear Instructions about Use of these, and other safety equipment such as Masks, Gloves, etc. Blow Dryers are to be Disconnected forbidden from using.
Tables and Seating must be 2mts apart (from edge of table-top) or 1m apart of there is a Protective Shield in between 2 adjacent tables. Shield must be minimum 1m high above the table-top.
Only individuals who stay together must be allowed to sit together at a table. Otherwise, individuals must sit separately, with at least 1.5m distance between them, and NOT opposite each other. Exceptions can only be made if there is a Partition between individual Customers.
Self Service Areas, and Common Self Dispensing Units are forbidden. (Eg. Sugar, Sauces and Condiments, Cutlery, Napkins). These must be provided during Service along with the food or beverage item for which it may be needed.
Orders for ON-PREMISE consumption must be served on a Tray, and the tray must be disinfected after each use.
It is not mandatory for Customers to wear Masks and Sanitary equipment while at the table. However, after each Service, the Table must be disinfected thoroughly, and marked as 'DISINFECTED' before making it available for Next Customer.
Common Areas, Toilets (excluding Floor) must be disinfected every 15 minutes. If possible, the Room must also be Ventilated regularly during Operations.
If a customer shows symptoms of illness, such as persistent coughing, or difficulty in breathing, then such a customer should be forbidden from entering the premises, and should be advised to consult a Physician or visit a Public Health Institution, either at their own expense, or by calling 999 or 112.
If customer starts showing symptoms while inside the premise, then this should be immediately brought to the notice of the management, who will observe and analyse the situation carefully, and make decisions accordingly.
It is advisable to maintain a continuously updated list of all the Employees and Customers present in the premise at any given point of time, and this information should be readily accessible for Sanitary Inspectors if needed.